Photo-Impressionism      Mixed Media       Painting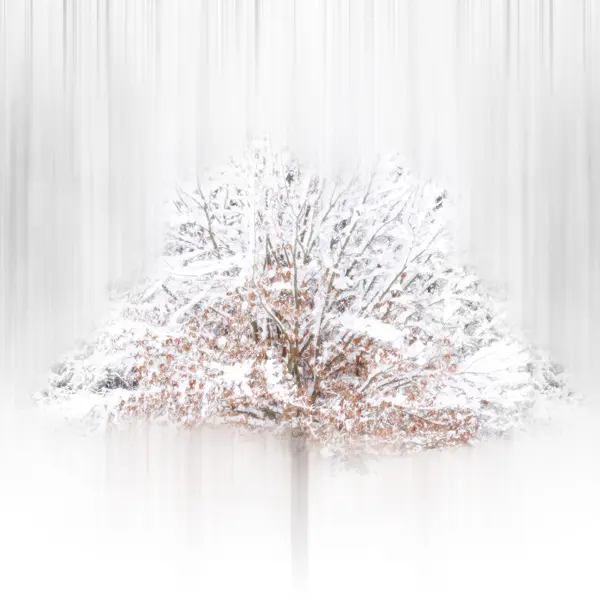 Photography and artistic impressionism have a connection in that they are contemporaries of each other in history. My love for photography came first over thirty years ago. Since then, I have been pushing the limits of this medium through many techniques from printing on wood to encaustics on board.
My focus is more of my feelings and sensations of a frozen moment rather than the actual subject. The concept is to take this moment in time and blur the lines of realism into more of an impressionistic shift. It is in this that my intention is to allow the unexpected to occur and be surprised.

Research into the world of painting has unearthed the joy of collage for me. Layers upon layers of handmade papers, acrylic, paint, inks, mark making, found papers and old discarded books all combine to tell a story.
The process of adhering to either wood panel, canvas or paper is an archaeological dig with its own surprises a messages.
The works are amalgams of not only the collage pieces but the experiences and emotions of life.
Mixed media is an art experience. It incorporates the essence and feelings of my daily moments, which, in turn, never ceases to amaze me the magic that reveals itself.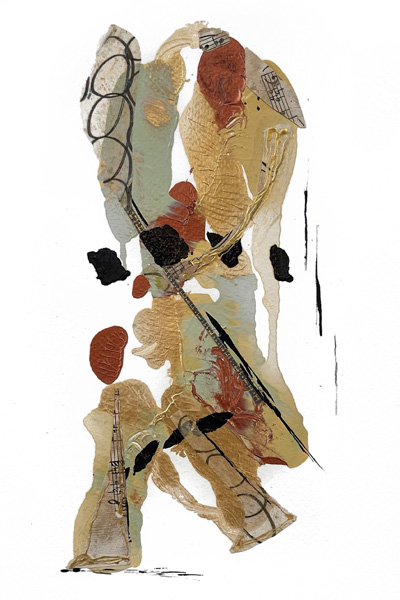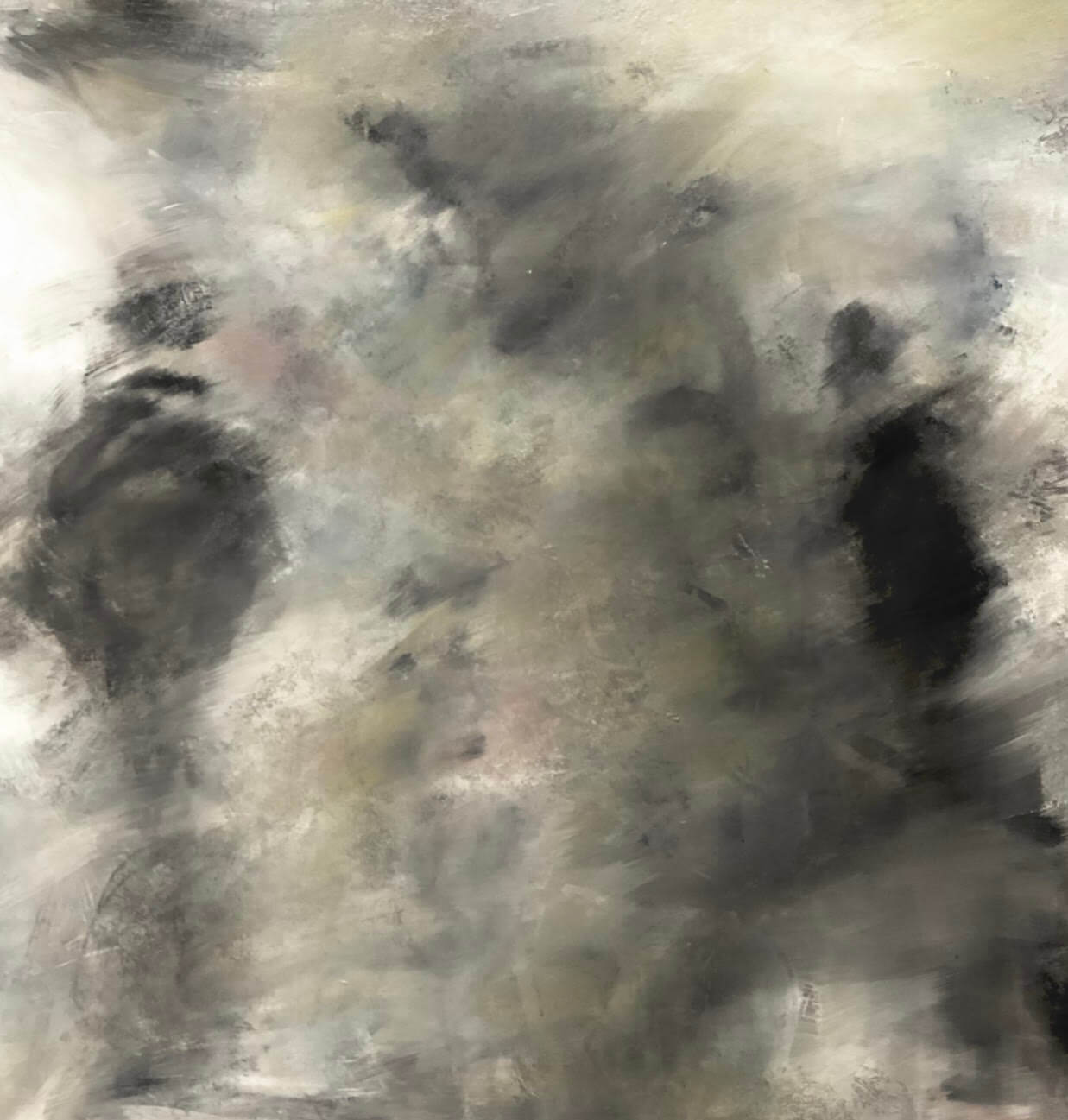 Exploring multi-layered paintings using acrylic, gels, inks, and glazes is what generates excitement into my daily life. This is the sweet spot where I find joy, in exploring a call and response, in my daily practice.
The cycle of beginning a painting to the moment of finishing one creates a rhythmic flow and a visual diary. The end of one painting sparks the beginning of another. Each quest is a passage of time and gratitude layered in the paintings.
This dynamic and layered history allows me to see where I have been and calls for future exploration. It is the essence of a moment I continue to notice and study.
While in the studio, the paintings I have been working on influenced these photo shots.
Fascinating to see how one medium can affect the other!
How does play affect your work?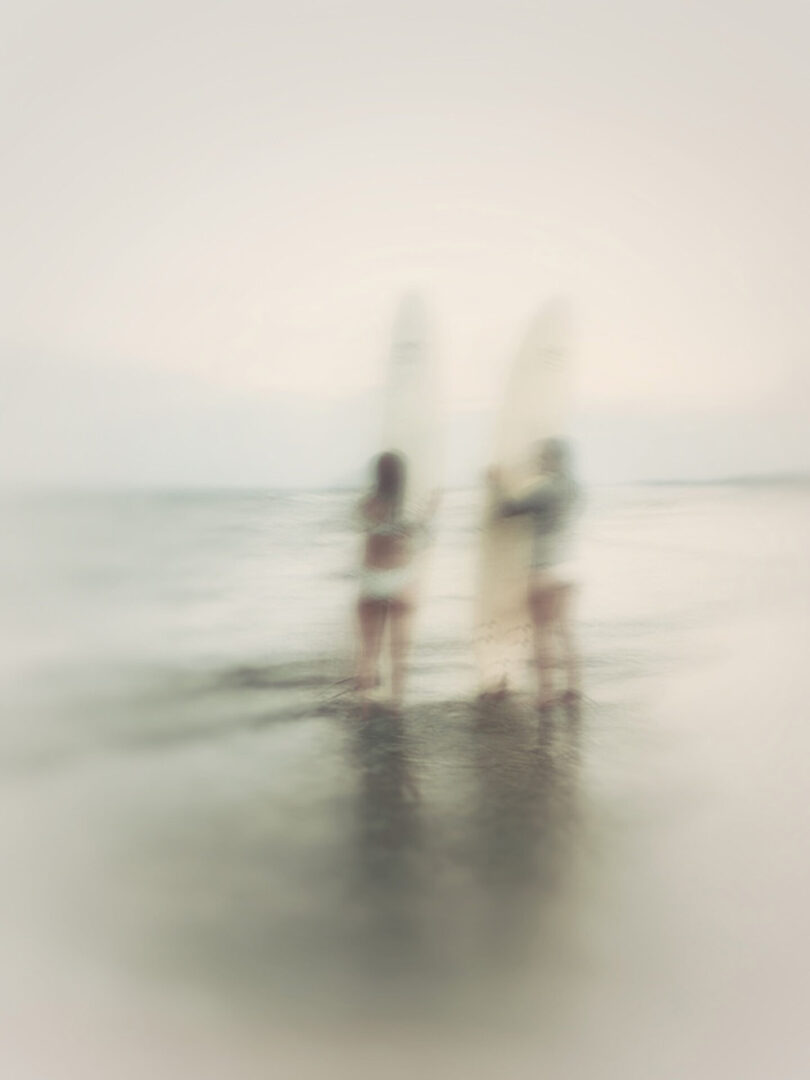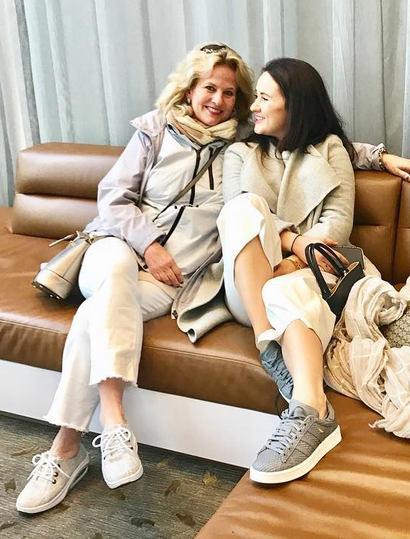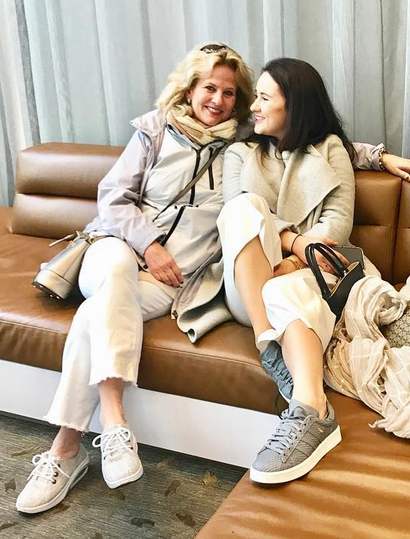 Christine and Sophia are a mother-daughter duo originally from Knoxville, TN. Their art collaborations began long before the two made their first professional art sale in 2020.
Some of Sophia's earliest childhood memories were captured from a bassinet in Christine's photography studio over 20 years ago. To Sophia, having rainbow-stained fingers and coloring outside the lines on the original prints her mother would give her are staples of her early years. Though she didn't know it at the time, Christine would later realize that this would have been the beginning of many "collaborations" to come.
Fast forward to the present day, Christine and Sophia now collaborate to produce limited batches of original work. Despite living in different states (Sophia in Nashville, TN and Christine in Charleston, SC), they meet quarterly to spend time together creating in the studio.
Their partnership is akin to the way musicians collaborate to produce one final piece of auditory art. A completed piece of music combines the artistry of the singer, the songwriter, and the musicians in order to have the balance and beauty of a finished song.
Similarly, Christine and Sophia take turns making marks on the canvas, providing feedback to one another, and performing what must look like a wildly choreographed dance. As they spin around each other, listening to music and dipping their brushes in various hues of paint, they ultimately combine their unique creative abilities to produce the completed canvases you see today.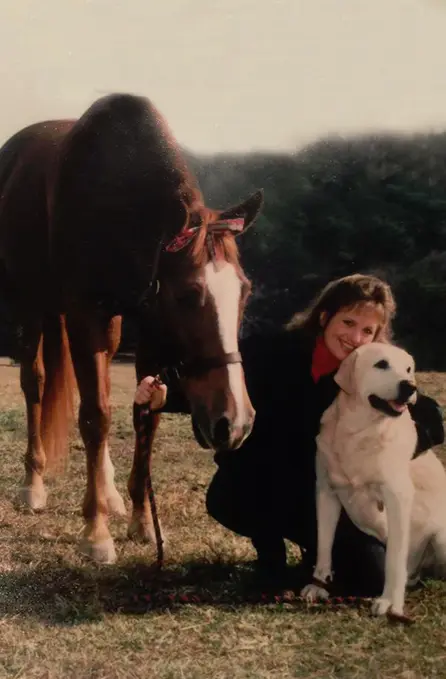 Growing up in the hills of Tennessee on a horse farm, I spent countless hours riding and observing all that was around me.
It is here I became aware of what I was noticing. The flicker of light through the trees as I rode my horse into the woods, the sounds the wind made whipping through the grasses and leaves, is where I found art to be a way of appreciating the moments that raised me.
This ignited, in me, the love of translation of a feeling through art and the gratefulness of curiosity.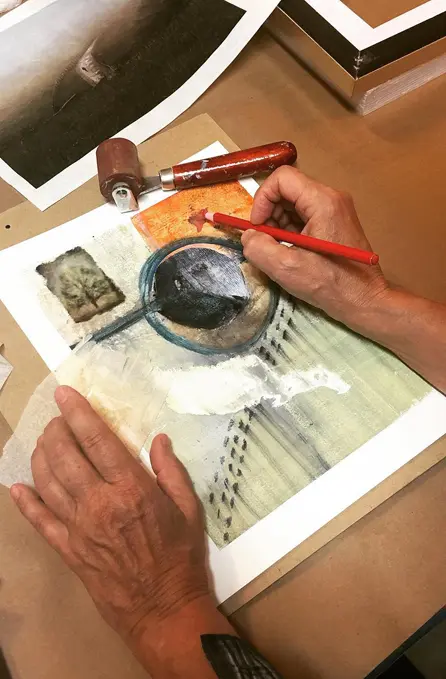 I am a curious explorer of our world through the eye of a lens and mixed media painting. Both mediums create a dialogue within me that has no words, only a visual language of feelings.
Art has been in my vocabulary since I was a child, and is my visual diary of interpretations of everyday life, experiences and sensations. I feel at home navigating between these two mediums and the hidden stories they reveal.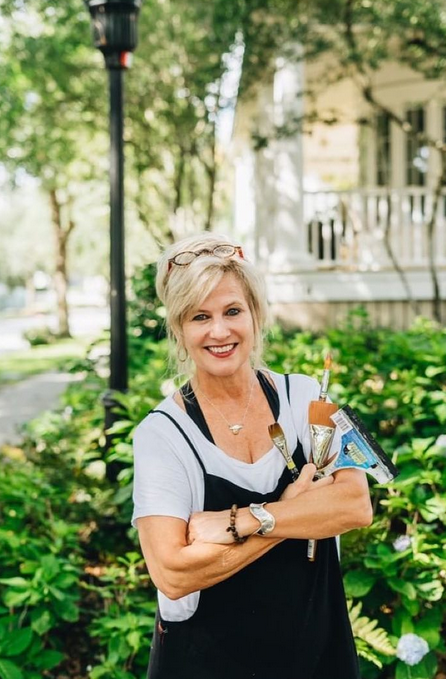 My love of research and exploration within the visual language has ignited me ever since my grandmother wisely told me to look in my backyard before leaping into the world. Merging my passion for the captured moment in photography and with the freedom of painting has blown my doors wide-open.
I now have the means to take an even deeper dive in my visual diary. My imagination and love of research has ignited my curiosity to continue educating myself to push my art even further with my love for both mediums.